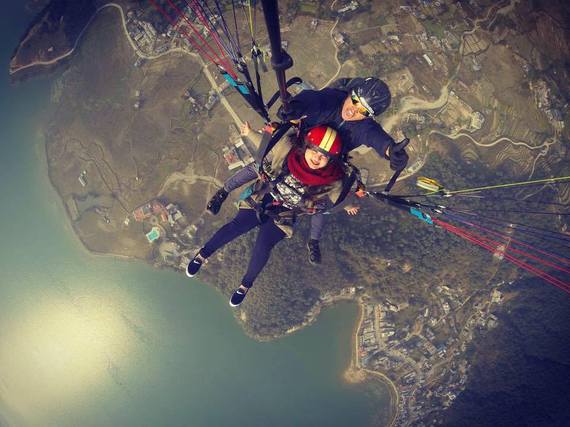 (Traveller Berlina Sharma says, "Best thing I've ever done in my life. It's truly awesome.")
Pokhara is definitely the first destination for most of the tourists who visit Nepal. Davis Falls is one of the wonders in the world which looks as if lying in some bottomless pit. One of the visiting tourist by the name of Davis is said to have falled down the stream while visiting the spot. Phewa Lake with a temple in the middle of it is one of the most romantic destinations in Pokhara. At a very low cost, the visitors are allowed to boat around the Phewa Lake.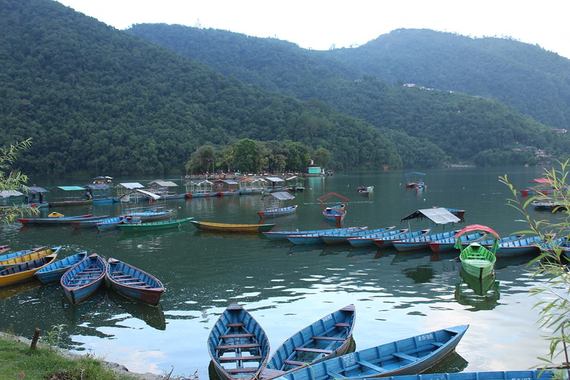 Phewa Lake, Pokhara (Photo : Nepal Tourism Board's Facebook)
I had an extra-ordinary opportunity to travel across the western Nepal on a bus-trip along the dangerous roads which are made between very high mountains. Trisuli and Kaligandaki rivers flow just besides these very curvy roads. Rafters across scary waves of Trisuli are often seen while riding through these buses. Buses often stop at some of the small motels/hotels in the middle of the highway for the relaxation of travelers. Food and tea these motels provide has its own local taste.
Tourists do not go that far most of the time unless they are familiar with somebody in the area. Travel agencies often limit the tourists to these famous trekking sites like Nagarkot, Jomsom or Mt. Everest area. Most of the travelers do not realize that Nepal is much more than these few locations.
Lot of foreign travellers often come associated with some NGOs/INGOs like Care Nepal International, Red Cross Society, etc and have been observed travelling as far as Dadeldhura and Doti District of Nepal. JICA International associates from Japan are often seen contributing in the health care industries in the most remote parts of the country. The most extra-ordinary engineering feat in Nepal, the Karnali Bridge was actually built by a Japanese company which still stands as a fantastic feat of architect above the longest river flowing in Nepal.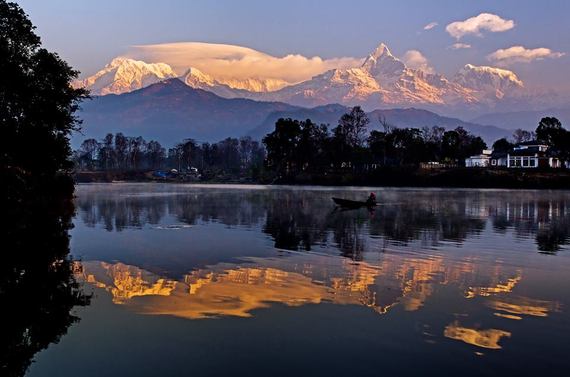 Pokhara, Nepal (Photo : Nepal Tourism Board's Facebook)
Karnali Bridge is itself a tourist spot for Nepalese from the Far-West. With Bardiya Wildlife Reserve lying beside it, it attracts most of the local tourists. Rich landlords of the area often go for hunting inside these reserves. Wild lotuses are seen blooming amongst the fresh ponds untouched by any modern air.
Nagarkot is a great spot for picnic and parties. From the cliff at Nagarkot mountain, the Himalayan range consisting of Annapurna and Mt.Everest can be clearly seen in their own grandeur and immensity. No human have been able to build such structures up to this moment. Heavy tourist traffic is seen at Nagarkot beside it being a favorite spot for Kathmandu youngsters.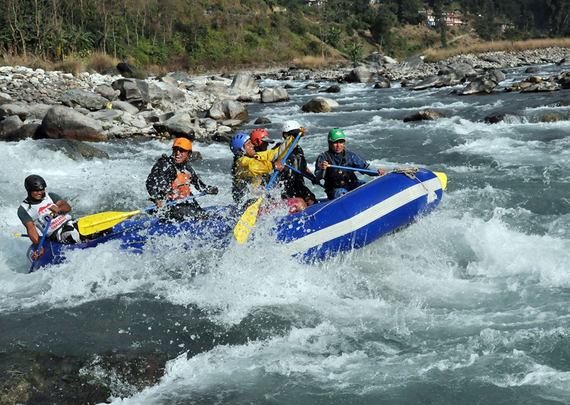 (Photo : Nepal Tourism Board's Facebook)
Jomsom is one of the most popular tourist destination with a weather that is wintry most of the times. Located among snowy mountains in the remote himalayas, Jomsom has a airport that gives domestic and international tourists the taste of one of the most remote sites. Jomsom is located in the Mustang region which has its own heritage. There is a huge community of Mustang origin people here in New York. Mustang Kydup USA connects all the Mustang origin people in USA. There are plenty of places in Jomsom where new motels and shops can be placed for the visitors. New trekking routes can be established among the snowy hilltops. French film team actually shot the movie " CARAVAN" in this area depicting the story of a Yak herdsmen. Jomsom residents also known as "Bhotes" are renowned for their service and relationship with tourists. Some of them have travelled along with their guests to different regions of Europe while others have joined British Gurkhas. Jomsom businesses can be promoted in the national level by Nepal Tourism Board. Even the Jomsom apples are popular items in the Nepalese markets and are frequently exported across different regions of Europe.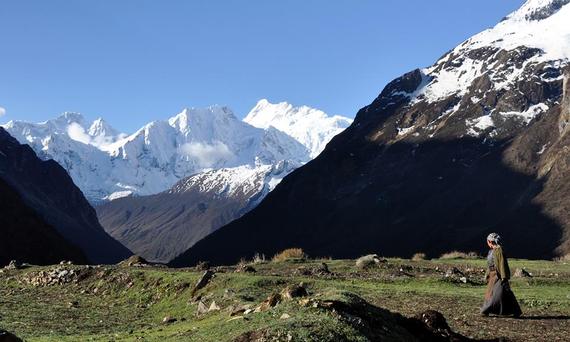 (Photo : Nepal Tourism Board's Facebook)
Unlike Jomsom, Muktinath is a religious destination where Hindus from across the world go for pilgrimage. Located in the snowy foothills, Muktinath is sought after by devotees seeking liberation from chain of repeated births and deaths. Various miracles are attributed with this region where devotees have experienced God personally. Muktinath Cable Car is one of the most successful innovation that has increased the tourist flow in this region on a great extent. The cable car is a technology similar to "Roosevelt Island Car" that transports people from the highway across a deep gorge to the hilltop where the temple if located. A serene and quiet place gets crowded in occasions like Mahashivaratri with the devotees of Lord Shiva. Many Indian pilgrims visit this temple regularly to purify themselves and obtain the grace of great Mahadeva.
>
>